Main content starts here, tab to start navigating
Schuby's Beef
Schuby's signature beef comes from JK Farms, just 45 minutes from our shop in La Crosse, Wisconsin. Taking great pride in their craft, these farmers raise their Black Angus Cattle on open pastures with access to grains, making for a delicious, marbled piece of meat. These animals are reared without antibiotics or hormones with minimal processing - literally from the farm straight to us.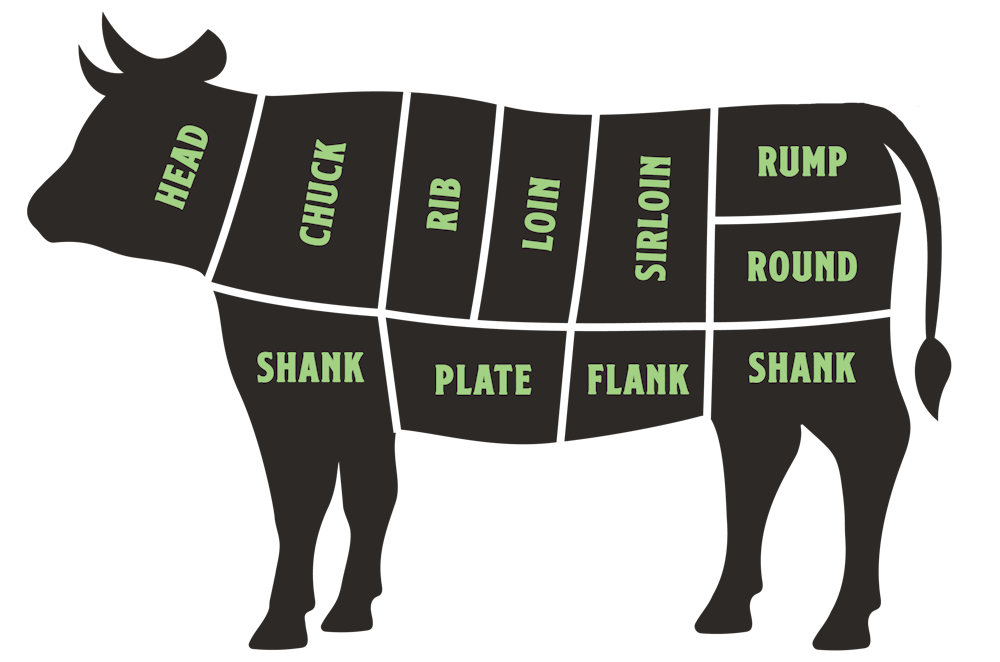 Cuts of Beef
NY STRIP
Chef Patrick's favorite cut because it has the perfect amount of chew with a small strip of fat. This cut comes from the cow's lower back (loin section).
RIBEYE
Very tender and super fatty. This cut comes from the rib section attached to the rib cage.
T-BONE / PORTERHOUSE
A NY Strip and Filet held together by a bone. This cut is arguably the best steak for your dollar because you get a NY Strip and Filet together.
DRY-AGED RIBEYE STRIPLOIN + T-BONE
A 30-to-45-day process in our temperature and humidity-controlled coolers makes the meat more savory, tender, and ultimately more delicious.
TENDERLOIN
Super tender and lean and melts in your mouth. This cut also comes from the loin section.
TERES MAJOR
One of the most tender pieces of meat on a cow, it is very lean and excellent for marinating and grilling. This cut comes from the front quarter of the animal.
DENVER STEAK
Also called "zabuton," this cut is an extension of the animal's short ribs on the front quarter. It has a good bite, good chew, and is super fatty.
FLAT IRON
This cut is super marbled and tender. Referred to as a blade steak because it comes from underneath the shoulder blade.
SIRLOIN
This cut comes from the very back of the loin section, is lean, and has a bit more chew than a NY Strip or Denver Steak. Great low-cost, tasty steak. We refer to it as a "weekday steak."
FLANK STEAK / BAVETTE / SKIRT STEAK
All of these cuts come from the rib cage and mid-section of the animal. All are great for marinating and grilling. These cuts have excellent fat content and are incredibly flavorful.
GROUND BEEF
Our signature Ground Beef is 85% lean to 15% fat. It is house-ground and unique because all parts of the animal are in the mix. Trimmed from the entire cow, our ground beef is hand selected during the butchering process to get the perfect fat ratio. Other Ground Beef is typically just from one type of cut.